Specialty Metal Fabrication Services
In addition to tube forming and machining capabilities, Hycom also offers specialized metal fabrication services using mild steel, stainless steel, copper, aluminum, and other metals.
Welding
TIG and MIG
Mild Steel, Stainless Steel, and Aluminum
Hycom can also weld fittings and couplings to tubing, as required.
Press Brakes
135 ton
Shears
Hydraulic Press
Benders
Equipment includes hand benders, manual draw benders, native CNC VB75, VB150, and VB300, as well as 6 diacro benders.
Brazing
Silver, Nickel, Copper, and Bronze Brazing
Manual Torch
Induction brazing for high volume
Plasma CNC Cutting
CNC Punch
Phone# 330-753-2330, Fax# 330-753-2336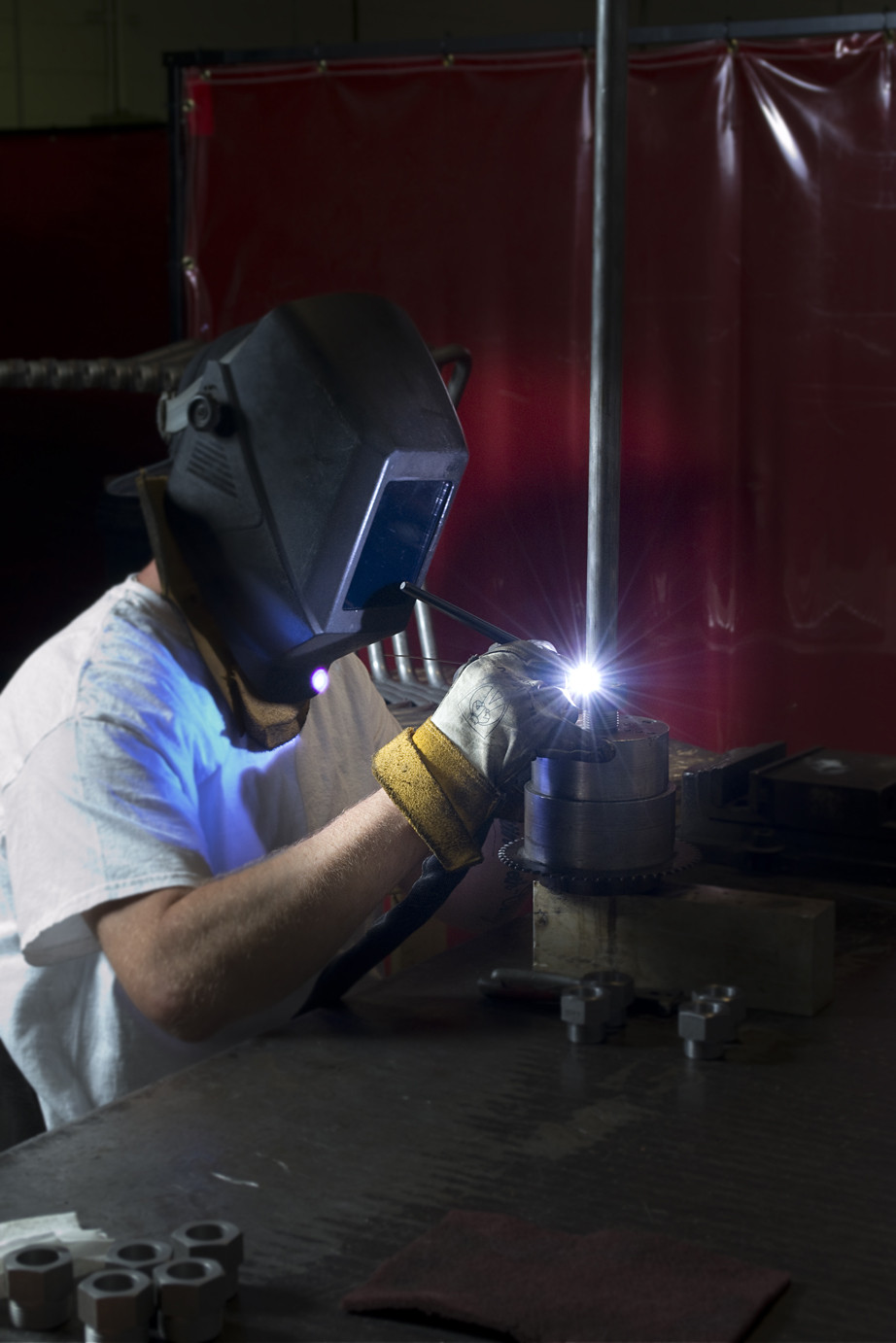 Specifications
| | |
| --- | --- |
| Typical Products | Brake Lines, Cooling Tubes, Gas Lines, Heat Exchange Tubes, Hydraulic Lines, Metal Frames, and Refrigerant Lines |
| Materials | Aluminum, Mild Steel, Sheet Metal, Stainless Steel, and Titanium |
| Industries Served | Transportation:  Busing, Trucking, and Auto and Truck Manufactures. Recreational Vehicles:  Custom After Market Parts, Motorcycles, Boats, Automobiles, and Race Cars. Semi-Conductor:  Gas Lines, Cooling Tubes, and Heat Exchange. Defense:  Military. Medical:  Specialized Equipment Parts and Instruments. Aerospace:  Commercial Aviation and Mass Production. Agricultural:  Farming Equipment. Furniture:  Metal Framing and Custom Furniture. |
| Certifications | ISO 9001:2015 |